Educational Seminar on
Engineered Mortgage for Engineers!
An Enhanced Home-Ownership Solution For Corporate Employees!
Attention Senior Officers and HR Managers of the Engineering, Technology and Industrial sector:
Reward your employees with our enhanced home-ownership solution!
Reduce stress and absent mindedness of your employees, bring their attention to the work, and increase workplace performance with the most comfortable and affordable home ownership experience that feels like HOME:
Do you currently offer this benefit to your employees?
Owning a piece of Canada is a dream for many employees, correct?
We also specialize in education about the benefits of Canadian homeownership.
We are in the business of bringing families HOME. We have determined that a family purchasing a home, refinancing or renewing an existing mortgage carries an enormous amount of stress. Our professional group wants to relieve those employees who are considering purchasing a piece of Canada so they can focus on their work for you. Leaders and managers care for their employees and our group shares that same sentiment by being your consummate professional mortgage educators.
When I came to Canada about 18 years ago, I had the same dream of homeownership. I was overwhelmed with the amount of information, such as various programs and lenders, to the extent that the sweet dream of homeownership became a nightmare. I was fortunate that I worked with an experienced real estate agent and mortgage broker to help me make my dream come true. Eight years later, I became a mortgage specialist helping other proud Canadians achieve homeownership. Furthermore, I developed a mortgage solution for professional engineers, called ""Engineered Mortgage for Engineers" to bring to them a homeownership experience that is smoother and more affordable.
Why engineers and industrial employees?
We would like to proudly inform you that this enhanced mortgage solution is now available to the employees of any industrial and technology corporation. We believe, this group of employees have chosen a strong profession and have invested a lot of time, energy, capital, and love into what they do. Sacrifices were made, right? We know that this group has not been well taken care of in the market place. We want to honor them with our unique product "Engineered Mortgage for Engineers". Apart from the unique features of this product, we want to offer a comfortable experience that feels like HOME to all employees in your organization.
Education matters!
We also believe that free education will return power to the misinformed consumer and provide comfort, security, and a sense of purpose and peace of mind to those who are considering owning a piece of Canada. An engineer's mind is wired differently. Numbers don't lie. According to recent studies, over 60% of homebuyers have expressed education as the number one reason for an adverse home buying experience. The more educated you are about a particular subject, the more informed you are to make a sound decision, especially on something as life changing as purchasing a home. Correct? You have invested the time in to your career, now invest a little bit more in yourself with our free education. This is what we offer with our unique mortgage solution for engineers.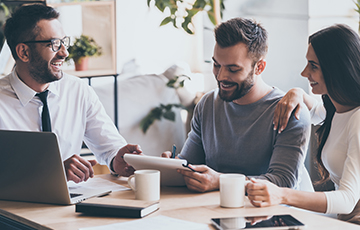 I studied thermodynamics in college, and the only thing I remember is that we are in a constant state of entropy. I don't remember anything else because what you guys do is hard and impressive! This is why we believe professionals seek professionals. We are professional experts who are passionate about bringing the comfort of home to the home buying experience.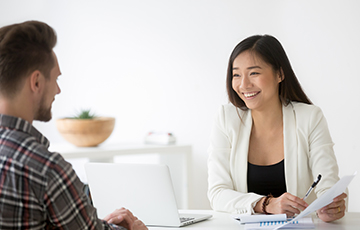 Do you see the value in taking care of your employees by creating informed home-buyers? A happy employee is a more productive employee. They are happy because this benefit shows that you care about them as a person. To your employees, your organization is a means to owning a piece of Canada.
We would like to bring these educational seminars to your employees either through an online webinar format or at a physical location that is convenient for them. Contact us to schedule an appointment in order to provide a formal presentation of this unique opportunities and capabilities.
Thanks for your time. We are looking forward to meeting you and your team.
God Bless Canada.